Librarian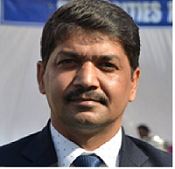 About: Dr. Shri Ram with more than twenty years of experience in academic librarianship, joined Sikkim University as a Librarian in April 2021. Prior to this present assignment he has worked as Deputy Librarian at Thapar Institute of Engineering & Technology, Patiala, Punjab and Jaypee University of Information Technology (JUIT), Solan, Himachal Pradesh. He holds PhD degree in Library and Information Science from Osmania University Hyderabad, along with MSc in (Anthropology) from University of Delhi. He has also qualified UGC-NET in Library and Information Science. He has been awarded with Commonwealth Professional Fellowship 2013 and went to University of East London, London, UK during September–December 2013. He was also awarded with a fellowship under ICSSR-NRCT bilateral Exchange of Scholars at Thammasat University Bangkok Thailand in 2016.
Deputy Librarian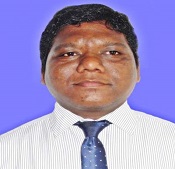 About: Dr. Sujit Kujur, has more than fifteen-year experience in the academic Library, serving Sikkim University as a Deputy Librarian since February 2021. He started his career as a School Librarian at CP Vidya Niketan, UP in 2004, and Modern Academy, Ghaziabad, UP in 2006. In January 2007, he joined as a Library Assistant at the National Institute of Technology, Durgapur, West Bengal, and in August 2012 he was associated with Visva-Bharati, West Bengal with the capacity of Assistant Librarian. He also acted as an Academic Counselor (Visiting Lecturer) for the BLIS course in IGNOU Study Centre (2848) at Durgapur Women's College, Durgapur, West Bengal during 2009-2012. He was awarded Ph.D. in Library and Information Science from Sri Satya Sai University of Technology and Medical Science (SSSUTMS), Sehore, (Madhya Pradesh) in 2020, along with BA Honours (Geography) from Banaras Hindu University (BHU). He has qualified UGC-NET in Library and Information Science in 2007. He has published good number of papers and attended a good number of seminars, conferences, and workshops throughout the country. He is a life member of the Indian Library Association (ILA).
Assistant Librarian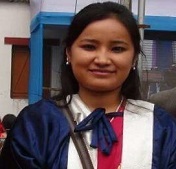 Roles & Responsibilities: Electronic Resource Management, Research Support, Students Services
Assistant Librarian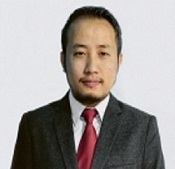 Information Scientist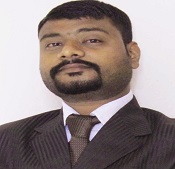 About: Mr Manish Soni joined Sikkim University in January 2016 as an Information Scientist. Before joining Sikkim University he had 8 years of experience working in different IT roles managing technical support and operation, starting as a field engineer at 3i Infotech Consultancy Services and Associate Engineer at Wipro Infotech. He has completed B.E degree in Computer Science stream and post-graduation in MBA (System and Marketing).
Other Team Members:
| Sl. No | Full Name | Designation | Email Address |
| --- | --- | --- | --- |
| 6 | Mr. Pradeep Kumar Tamang | PS to Librarian | pktamang@cus.ac.in |
| 7 | Ms. Madhuri | Professional Assistant | mgour@cus.ac.in |
| 8 | Ms. Rinku Tamang | Professional Assistant | rtamang@cus.ac.in |
| 9 | Mr. Sukanta Deb | Senior Technical Assistant | sdeb@cus.ac.in |
| 10 | Ms. Manju Subba | Semi-Professional Assistant | msubba@cus.ac.in |
| 11 | Ms. Pinkey Rai | Semi-Professional Assistant | prai@cus.ac.in |
| 12 | Mr. Pawan Lama | Library Assistant | plama@cus.ac.in |
| 13 | Mr. Kuntal Pramanick | Library Attendant | kpramanick@cus.ac.in |
| 14 | Mr. Kesang Tamang | Library Attendant | ktamang@cus.ac.in |
| 15 | Ms. Srijana Chettri | Library Attendant | schhetri@cus.ac.in |
| 16 | Mr. Kumar Manger | Multi Tasking Staff | kmangar@cus.ac.in |